Transaction Coordination
Kristin Duncan | Short Sale Negotiation | Transaction Coordinator

There are several different reasons agents choose to work with a transaction coordinator.  Some agents are so busy that they do not have the time to coordinate the transaction themselves and it is much more efficient to hire someone else to do it.  Other agents just enjoy being out in the field and not stuck behind a desk ordering reports, making sure all contracts are signed and contingency dates are met.  Either way, I can assist both types of agents.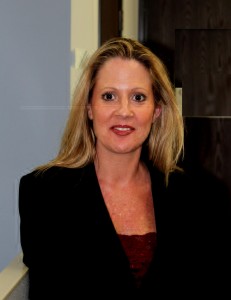 Having been an Escrow Officer for several years has given me an incredible advantage as a T.C.  I know when and what the Escrow Officers need in order to do their job in a more efficient and timely manner.  It also works to my benefit because I know how to identify and remove any "title issues" that may arise during a transaction.  Therefore, making it a smooth closing.
Transaction Coordinating Services
Open escrow.
Make sure deposit check has been delivered to escrow.
Note all transaction deadlines and contingency removal dates.
Will prepare all disclosures and order all reports.
Will prepare Broker file.
Upon request a web-based program is available for online access to view transaction status.
Upon request a CD of transaction will be provided.
KRISTIN DUNCAN
CELL:  #562-480-1465    EMAIL ADDRESS:  Kristin@duncansrealestateservices.com
Click Here for reviews on www.google.com www.yahoo.com www.bing.com
Click Here for contact information: 
Kristin Duncan | Short Sale Negotiation | Transaction Coordinator
Kristin Duncan | Short Sale Negotiation | Transaction Coordinator
Kristin Duncan | Short Sale Negotiation | Transaction Coordinator
Kristin Duncan | Short Sale Negotiation | Transaction Coordinator
Kristin Duncan | Short Sale Negotiation | Transaction Coordinator
Kristin Duncan | Short Sale Negotiation | Transaction Coordinator
Kristin Duncan | Short Sale Negotiation | Transaction Coordinator
Kristin Duncan | Short Sale Negotiation | Transaction Coordinator
Kristin Duncan | Short Sale Negotiation | Transaction Coordinator
Kristin Duncan | Short Sale Negotiation | Transaction Coordinator
Kristin Duncan | Short Sale Negotiation | Transaction Coordinator
Kristin Duncan | Short Sale Negotiation | Transaction Coordinator
Kristin Duncan | Short Sale Negotiation | Transaction Coordinator
Kristin Duncan | Short Sale Negotiation | Transaction Coordinator
Kristin Duncan | Short Sale Negotiation | Transaction Coordinator
Kristin Duncan | Short Sale Negotiation | Transaction Coordinator
Kristin Duncan | Short Sale Negotiation | Transaction Coordinator
Kristin Duncan | Short Sale Negotiation | Transaction Coordinator
Kristin Duncan | Short Sale Negotiation | Transaction Coordinator
Kristin Duncan | Short Sale Negotiation | Transaction Coordinator
Kristin Duncan | Short Sale Negotiation | Transaction Coordinator